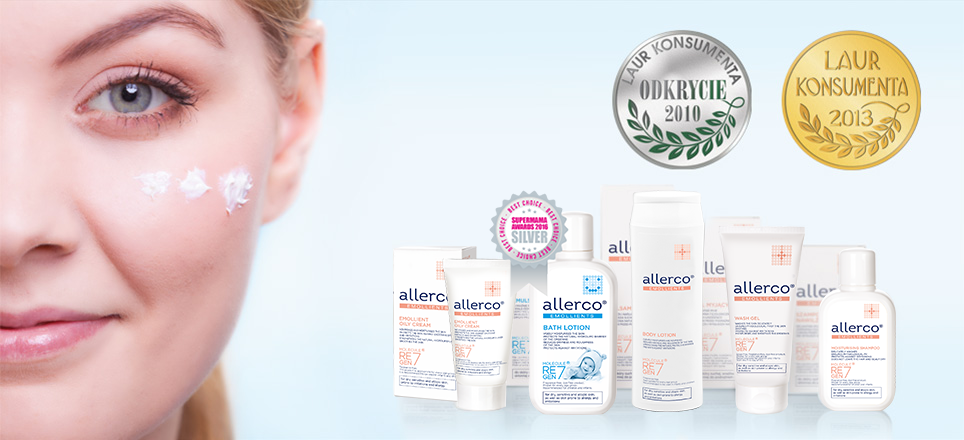 allerco® – for dry, sensitive, atopic skin with tendency to irritations and allergies
allerco® products are state of the art, patent protected emollient cosmetics designed for body and facial care. They are recommended for children and infants, but also for adults. allerco® products ensure long-lasting hydration and lipid film protection of skin. They reduce the dryness and coarseness of the skin. They restore the skin's balance by regenerating its protective hydro-lipid barrier.
allerco® products are hypoallergenic and free from any fragrances or colorants.
Studies: products were dermatologically tested on people with atopic skin disorder and tendency to allergies. The test proved that allerco® products do not induce any irritation or hypersensitivity of the skin. They are well tolerated and meet all requirements for very delicate and sensitive skin.
Molecule Regen7: Active molecule of vitamin origin, which regenerates and protects against irritations. More →